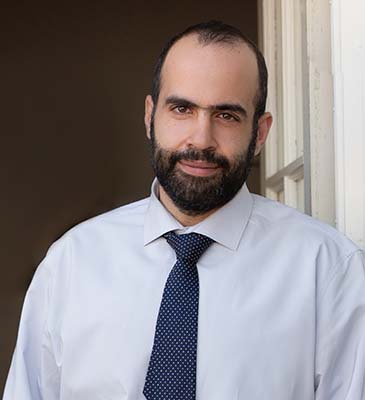 Sohrab Najafabadi
Compassionate, client-centered advocacy, and cutting-edge legal analysis are the foundations of my legal practice.
I started my legal career as a public defender in El Paso County. As a public defender I obtained an extensive amount trial experience defending people charged with crimes. I quickly developed a reputation as a competent and compassionate attorney and was given increasing responsibilities. Through almost four years of experience as a public defender I handled every type of case ranging from traffic offenses, to juvenile delinquency cases, to adults charged with the most serious felonies.
I left the Public Defender's Office to become a Hearing Officer at the Department of Revenue. As a Hearing Officer, I presided over administrative hearings at the Department, including driver's license revocation hearings in addition to presiding over regulatory and adjudicatory hearings related to automobile, marijuana, and liquor licenses. I also provided trainings to different public defender offices on driver's license hearings thanks the wealth of knowledge I accumulated regarding the laws and regulations surrounding driver's licenses. As a Hearing Officer I was also able to gain the unique perspective of a judicial officer- that is, the person who decides the outcome of a case. This allows me to understand how judges think and make decisions, and ultimately, it allows me to better advocate for my clients.
Areas of Practice
Criminal Defense
DUI
Traffic/Driver's Licenses
Litigation
Education
University of California - Hastings College of the Law, Juris Doctor 2013 - Criminal Law Concentration
James Madison University, Bachelor of Science 2010 - Double Major in Biology and Philosophy