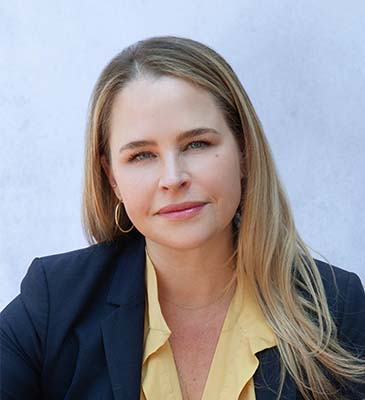 Jennifer Robin Zimmerman
My clients are whole people.
My representation doesn't stop with the case itself – I also help my clients with collateral consequences of both civil and criminal matters, ranging from consequences at school, housing issues, professional licensing, and with ongoing issues in civil cases. I take particular pride in approaching each case in a creative and unique way.
There is no one size fits. My background in civil litigation gives me a unique perspective in criminal cases: I do not slide into the rut of "take the plea offer or go to trial." I craft creative solutions for each individual case. The same is true in civil cases. As a criminal defense lawyer in Boulder do not adhere to standard approaches to settlement, and instead, work to create a resolution that fits my client's needs.
I am passionate about the law.
More specifically, I am passionate about advocating for my clients and helping them achieve the best outcome in their cases. Because my background includes both civil and criminal litigation, I have the ability to combine the high-level research-driven strategies employed in civil cases with the quick-thinking courtroom work developed through representing clients in criminal matters. The result is a better approach to both civil and criminal litigation.
During my time in law school, I was an associate editor for the University of Colorado Law Review. In that capacity, I wrote extensive research-based articles for publication, and also edited the work of professional authors and law professors who were chosen to publish in the University of Colorado Law Review. I had the pleasure of working with the best and brightest law students and working on cutting-edge legal issues and analyses.
I also represented people charged with crimes through the CU criminal defense clinic. This blend of research-based writing and analysis and hands-on practice at the trial court level has defined my practice throughout my career as a lawyer.
AREAS OF PRACTICE
Litigation 50%
Criminal Defense 25%
Civil Litigation 25%
BAR ADMISSIONS
Colorado, 2007
U.S. District Court District of Colorado, 2007
University of Colorado School of Law, Boulder, Colorado
J.D. - 2007
Honors: Dean's List
Honors: National Association of Women Lawyers Outstanding Woman, 2007
Emory University, Atlanta, Georgia
B.A. - 2002
Major: International Studies
REPRESENTATIVE CASES
People v. Harte, 337 P.3d 1232 (Colo. App. 2012)
Harte v. 13th Judicial District, Colorado Ct. of Appeals
CLASSES/SEMINARS
Adjunct Professor, Front Range Community College, 2011 to 2011
Appealing Administrative Findings of Child Abuse and the Trails Database, CCDB, 2010 to 2010
Petitioning for Removal from the Colorado Sex Offender Registry, CCDB, 2009 to 2009
New Trends in the Law of Search and Seizure, Lorman, 2008 to 2008
Recent Trends in Wage and Hour Litigation, 2010 to 2010
Honors and Awards
National Association of Women Lawyer's Outstanding Woman Graduate Award
PROFESSIONAL ASSOCIATIONS AND MEMBERSHIPS
Colorado Bar Association, Member, 2007 to Present
Colorado Criminal Defense Bar, Member, 2007 to Present
National Association of Criminal Defense Lawyers, Member, 2007 to Present
Colorado Trial Lawyers Association, Member, 2017 to Present
Colorado Women's Bar Association, Member, 2015 to Present
Boulder Bar Association, Member
National Association of Women Lawyers, Member, 2007 to 2011
American Bar Association, Member, 2007 to 2011
PAST EMPLOYMENT POSITIONS
Jurdem, LLC, Of Counsel, 2010 to 2015
Berg Hill Greenleaf & Ruscitti LLP, Associate Attorney, 2007 to 2010
PRO BONO ACTIVITIES
Colorado High School Mock Trial, 2013 to Present
ANCILLARY BUSINESSES
Owner, Boulder Wine Merchant
Founder & Board Member, Boulder Burgundy Festival